We Fight For Your Right To Stay.
We Fight For Your Right To Stay.
We Fight For Your Right To Stay.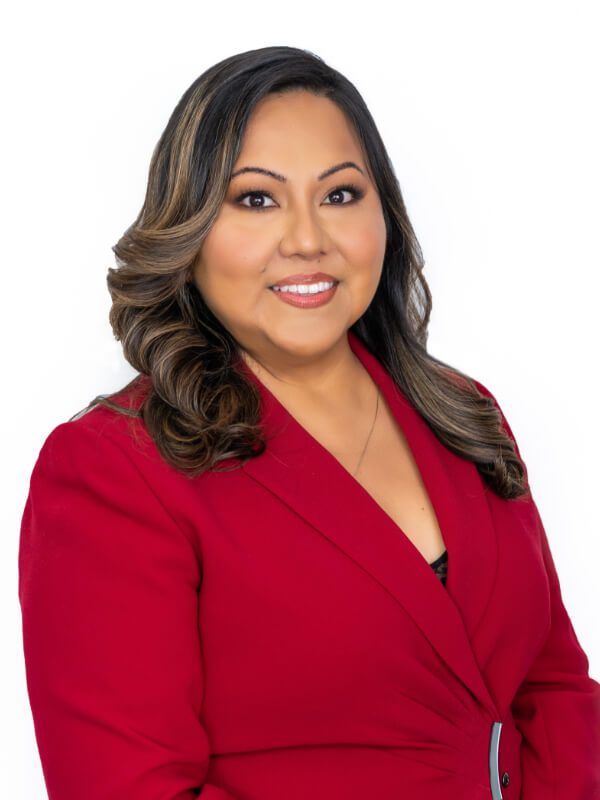 About the Law Office of Liza R. Galindo, P.A.
From the language barrier to the paperwork, dealing with U.S. immigration laws can feel overwhelming. As the Founding Attorney at the Law Office of Liza R. Galindo, P.A., I work to simplify the immigration process for you. My firm serves foreign nationals looking to legalize their status in the United States whether it is through applications before the United States Citizenship and Immigration Services (USCIS), or deportation defense before the Executive Office of Immigration Review (EOIR).
We also represent foreign nationals before the National Visa Center (NVC) as we help them find a way to lawfully immigrate to the United States through family-based petitions, investments, employment or special talents. Regardless of the legal manner in which we can serve you, you can be certain that you will receive the following from me:
• Honesty. At every stage of the process, I am transparent about your options and opportunities, even if the news is tough to handle.

• Attention to Detail. I use my legal knowledge and resources to carefully craft a path for your success and overcome obstacles.

• Communication. Whether you speak English or Spanish, I work to explain the law in simple terms, update you on your case regularly, and answer every question you may have.

• Work Directly With Me. From start to finish, you will meet and speak directly with me. I will meet with you to determine the best course of legal action to take in your case and before submitting anything to immigration we will review together.
As a daughter of immigrant parents, I know it is hard adjusting in a new country and that understanding the immigration laws can be overwhelming. I am here to help and take care of your immigration needs so you can focus on working to care for your family—you have a right to remain beside them.
"Do not mistreat or oppress foreigners, for you were foreigners…."

Family-Based Immigration
If you have family members in the United States, you may have a clear path to lawful immigration. Looking to bring your loved ones to America? We can help you find your best options for lawful immigration.

Employment-Based Immigration
Are you a business looking to hire foreign nationals? Our law firm can help you and your prospective employee through the complex immigration process.

Naturalization
If you have lived in the U.S. for three to five years with a green card, you may be ready to proceed through the naturalization process. Speak to a skilled immigration attorney today.

Deferred Action
For those who face the threat of removal, you still have options at your disposal. Depending on your circumstances, you may be eligible for deferred action. Reach out to an experienced immigration attorney to receive a full overview of your options.

Victims of Crime Visas
If you are the victim of a crime, whether it be domestic abuse or another violent incident, we may be able to help you obtain a U-Visa, T-Visa or VAWA.

Deportation Defense
At the Law Office of Liza R. Galindo, P.A., we may be able to file a waiver or petition on your behalf and give you the best fighting chance to stay with your family.
What Our Clients Are Saying
Nessa Duarte

"By far one of the best attorneys here in South Florida! I've been to a few attorneys and lost a lot of money in the process! I've never met someone who actually cares for their clients. Takes her time to explain the process and everything you should know. Wish there were more attorneys like her! If i had to do it over liza would be the attorney i choose hands down!"
Eduardo Lopez

"One of the best!!! She's not only the person who represents you she builds a relationship with you!Everyone in the office strives to provide with the bests and fastest way to resolve your case! You will feel safe knowing she's on your side! If you email her in the middle of the night, she will answer, I can say that from personal experience!
I have recommended to friends and family!"
Benjamin Lucas

Liza gives her clients her all. From sitting with the whole family laying out all the possibilities, to her courtroom skills, I can't recommend her enough. I have referred multiple people with very time sensitive cases to her and she immediately handled their cases and got great results. Highly recommend!!
Pamela Fratti

Very professional staff. They helped me with my tourist visa and my student status as well. Definitely I recommended.
Antonio Gamez

Lisa is very passionate about what she does. She is upfront about expectations and responds promptly to those in need of legal advise and assistance. She fights for the right to stay.
Speak to An Attorney Today