Our Vision
At the Law Office of Liza R. Galindo, P.A., it is our vision to be an immigration law firm you can trust. We want to empower the immigrant population with knowledge and to provide our bilingual services in Central and Northern Florida where Spanish speaking immigration attorneys are not common.
Our Mission
The Law Office of Liza R. Galindo, P.A. strives to help the foreign national looking to lawfully stay in the United States or lawfully immigrate from their home country. With so much immigration fraud happening to a vulnerable population, it is our mission to empower our clients with knowledge making sure they understand the legal steps necessary to resolve their legal problem and the legal cost to achieve their desired result. Our mission includes to provide excellent customer service by taking the time to make sure our clients understand why they are paying for our service. We will provide the boutique law firm experience listening to our clients' needs and allocating the time necessary to properly handle their case and we will most importantly make sure to maintain open lines of communication. The Law Office of Liza R. Galindo, P.A. believes that our clients are empowered by being fully aware of and understanding the legal issue(s) in their case and by understanding what is needed so we can work together to obtain success in their case.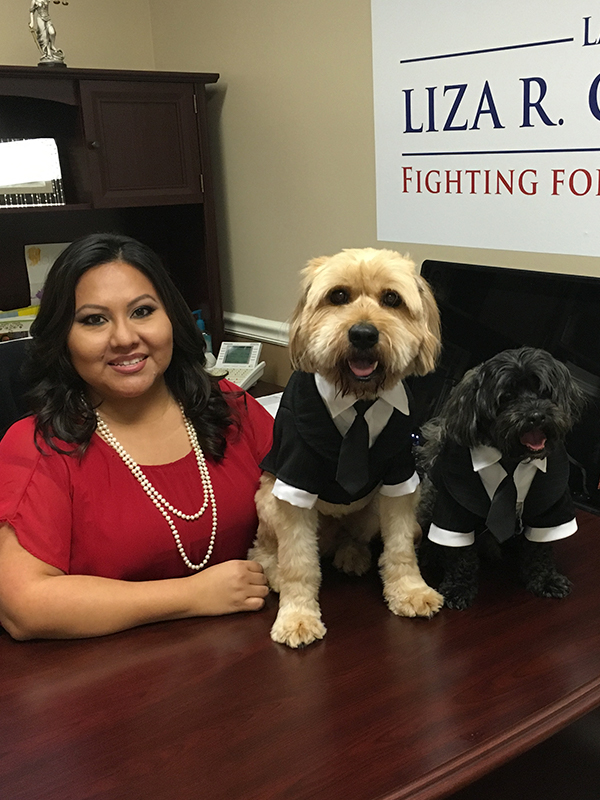 Our History
The Law Office of Liza R. Galindo, P.A. was incorporated and opened its doors to the public in 2011. Attorney Liza R. Galindo incorporated her middle initial to her firm's name because of the significance of the name represents to her. The R is for Regina which is her grandmother's name She credits her success in becoming a lawyer and passing the Florida Bar exam thanks to the prayers of her grandmother and the faith she had that her granddaughter would become the first attorney in the family. While her grandmother was alive to know that Attorney Liza R. Galindo took the bar exam, sadly she passed away before the bar exam results were announced. Thus in honor of her memory, we proudly include the middle initial R in our firm's name.
For nine years the Law Office of Liza R. Galindo, P.A. operated out of our Miami Springs location. In 2020 we changed our main office location to Doral, Florida. Thanks to COVID, we opened an extension of our office in Kendall and in keeping with our firm's vision, we also opened an extension of our office in Crystal River, Florida and Panama City, Florida where we can serve you by appointment only.
In 2021, we are happy to be celebrating 10 years of serving the needs of the foreign nationals looking to legalize their status in the United States alongside their loved ones and those abroad who strive to lawfully immigrate to the United States. In celebration we have modified our logo to reflect our 10 years of accomplishment as a firm.