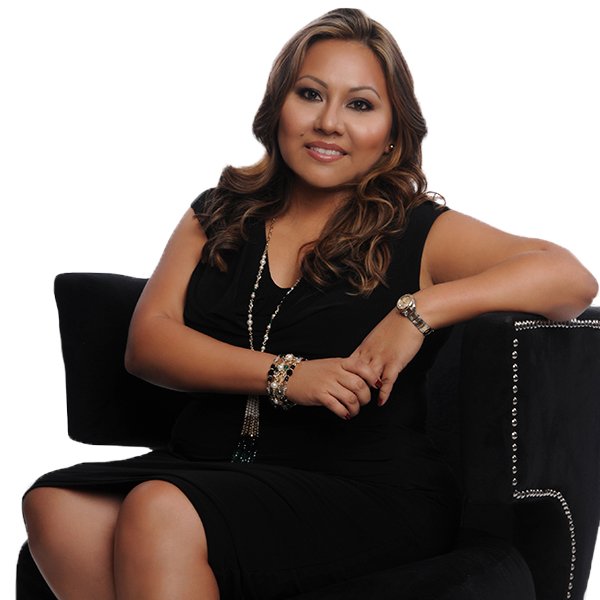 Her Roots
Liza Regina Galindo is the founding attorney of the Law Office of Liza R. Galindo, P.A. She was born in the State of Florida to Bolivian parents. Since 1987 she has been living in South Florida and has set her roots in the Sunshine State. She is fully bilingual in Spanish and speaks a little French.
Her Education
She is a 1999 graduate of Miami Killian Senior High School where she graduated within the top ten percent of her class earning a full college scholarship. She earned her Bachelor of Science in Business Administration from the University of Florida graduating cum laudein May 2003 earning a spot in the Warrington College of Business Administration Dean's List.
Despite Florida having been her home state, she moved for three years to Virginia Beach, Virginia to attend Regent University School of Law. In May 2006 she graduated earning her Juris Doctorate degree. Upon her graduation she returned to Miami, Florida where she took the Florida Bar exam and became licensed to practice to law in the State of Florida in October 2006.
In July 2007, Attorney Liza R. Galindo became a member of the American Immigration Lawyers Association (AILA) and has continuously maintained her membership through the years.
In March 2010 she was admitted to practice before the United States Court of Appeals for the Eleventh Circuit.
Her Legal Expertise
In her early legal career, Attorney Liza R. Galindo briefly worked in bankruptcy law before fully committing to specialize in immigration law. Attorney Galindo worked for mid-size and small size immigration firms in Florida before deciding to open her own firm in 2011. Through the years she has sharpened her skills representing foreign nationals before the United States Citizenship and Immigration services (USCIS), the Executive Office of Immigration Review (EOIR), the Board of Immigration Appeals (BIA), U.S. Customs and Border Protection (CBP), andthe National Visa Center (NVC). She is able to help foreign nationals in the United States looking to legalize their status and defend those facing deportation whether detained or not. She also helps the relatives of loved ones that live abroad and long to immigrate to the United States as well as those without family connections that want to immigrate based on educational, business and their special skills. She stands out in her legal work in doing motions to reopen before the immigration courts and the Board of Immigration Appeals. She has also specialized in preparing waivers both before the immigration courts and the United States Citizenship and Immigration Services including the provisional waiver.
The local legal community recognizes her specialized ability in filing dependency petitions before the juvenile courts for minors seeking protection under the Special Immigrant Juvenile Visa (SIJ) which requires a dependency finding by a local state court.
Her Today
Always striving for greater achievement, in April 2015, she was admitted to practice law before the Supreme Court of the United States, the highest court in the United States. She can technically take a case all the way to the Supreme Court.
She is currently serving the legal community as a member of the 11th Judicial Circuit Grievance Committee which handles disciplinary investigations of attorney misconduct. She is also serving the local immigration community as the vice-chair of the AILA Department of Motor Vehicle (DMV) committee as well as a member of the AILA ICE Homeland Security Investigations(HIS) committee and the AILA Unlicensed/Unauthorized Practice of Law(UPL) committee.
Her Personal Side
Besides being an immigration lawyer, Liza R. Galindo is a daughter, sister, aunt, and dog mom. She loves photography and travel. She enjoys learning about different cultures and nature and has most recently developed a passion for gardening. Her love for travel began in 2002 when as a recipient of a Romance Languages and Literatures Scholarship, she was able to spend a summer studying abroad in 2002 in Sevilla, Spain. In 2004, as a law student, she was also able to study abroad for the summer in Budapest, Hungary and Paris, France.
A fun fact about attorney Liza Regina Galindo is that she has been sky diving twice and is still willing to do it again.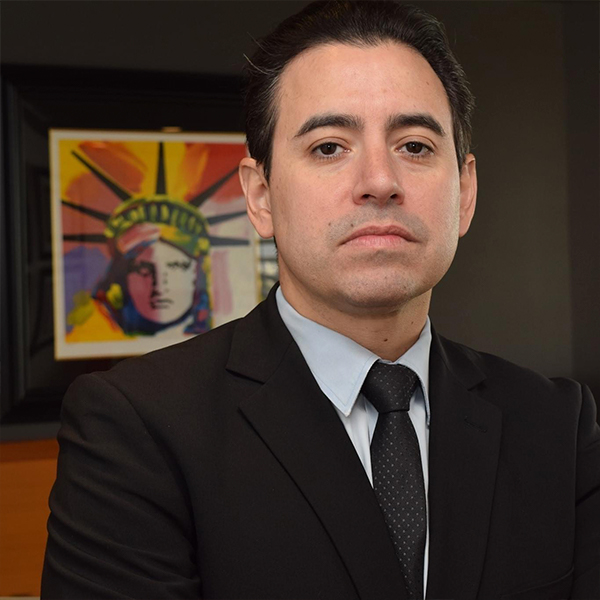 Javier Montano-Miranda is of counsel to the Law Office of Liza R. Galindo, P.A.  He works along side Attorney Liza R. Galindo handling investor and employment-based cases. Attorney Montano is admitted to practice law by the Supreme Court of Arizona.  He has vast experience working on L visas, E-2 visas, H-1B specialty occupation visas and labor certifications. A native of Mexico, Attorney Montano is fully bilingual and has a heart devoted to help foreign nationals establish themselves in the United States. He shares the firm's views that honesty is the best policy and will let you know upfront whether or not you are likely to have success with your case.